Ambassadors
Scott Cam is a proud ambassador of Friendly Faces Helping Hands.
"Friendly Faces Helping Hands Foundation is a fantastic initiative to help every day Australians with their health care journey. It's bad enough to have to deal with a health problem, let alone the stress of finding your way around hospitals and other facilities when you don't know the area. Everyone needs to get onto this site and check out the great services this new charity can provide to help you when you need it most."
Ellen Gallagher and Deb Pugh - Development Officers New England Home and Community Care (HACC)
"Thank you for your presentation at the New England Regional HACC Forum, Held in Tamworth. The HACC services at the forum were informed and inspired by the story of The Friendly Faces Helping Hands Foundation. HACC services in the New England area are acutely aware of the need for information which the Foundation provides as rural services supporting people in health crises, and as rural residences themselves. The impact of your presentation was lasting. At local Community Care network meetings in the months which followed there was ongoing discussion about and appreciation of what you are doing. As a result we have provided services with a number of Friendly Faces travel kits, and produced Friendly Faces coffee mugs to promote the Foundation."
Conference Testimonials
"ABSOLUTELY beautiful", "wonderful", "you can't get any better speaker", and "very moving", were some of the remarks by country women on the presentation by Kelly Foran of the Friendly Faces, Helping Hands Foundation, held in Moree's 'White House', on Wednesday morning. Moree-born Evelyn Wilson, vice-president of the Nelson Bay Evening Branch said "she was in tears" during the talk, and while she spoke with the Moree Champion her eyes filled up again. "She (Mrs Foran) has been through so much, but she is still wanting to help everybody else," Mrs Wilson said, referring to the fact that Mrs Foran was diagnosed with a brain tumour while being pregnant, that her child was born prematurely with a tumour behind the eye, and that she now puts so much time, energy and effort in the organisation that aims to "assist country people to source information to make a trying, traumatic time easier by linking rural communities to the major hospitals, health facilities and resources within cities". Collectively the countrywomen were so touched by the story and convinced of the importance of the foundation's work, that the association decided to donate $10,000."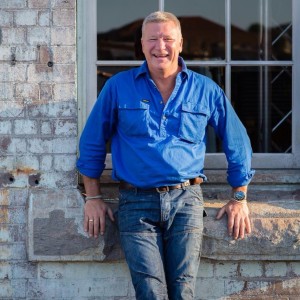 We Link rural communities to the major hospitals, Health facitities and resources within Cities.
We help assist country people to source information to make a trying, traumatic time easier.
We give the power of information to help in a difficult time, to get control of some of the situation.
We base this on experience.