Our Story
My name is Kelly Foran I'm a local Narrabri, Boggabri, Maules Creek Girl now living in Glen Innes. This is our story:
The Foran family established the Friendly Faces Helping Hands (FFHH) Foundation in 2011 after reaching some of the darkest points of their lives. The family faced sudden and ongoing traumatic life-threatening health issues affecting Kelly and her unborn child. Their ordeal was further exacerbated when their baby son was diagnosed with life-threatening cancer.
As a family based in remote rural NSW, the Forans stumbled and struggled through seven hospitals in two states and three health systems. The process of obtaining essential specialist medical care meant the Forans had to regularly travel long distances and then face the daunting challenges of navigating city traffic, locate parking and find suitable, affordable accommodation. The Foran family's resilience throughout this period was challenged on many fronts and, as a result of her personal experiences, Kelly conceived the concept for the FFHH Foundation.
The website links rural and remote people and communities and provides a central portal for accessing information on accommodation, parking, cheap eats, supermarkets and even hairdressers that are located around each metropolitan hospital. Links are also available for support networks, social workers and counselors.
This website has been designed from the heart to minimize the overwhelming feelings of isolation and give people the power of information in difficult times.
The support provided by the Foundation is crucial for individuals and families from remote and regional rural areas, who may be overwhelmed by how to identify and access the array of health services available only in larger towns and cities. The name of the Foundation gives a clear indication of the ethos of the organisation. In addition, the Foran family experienced first-hand the profound impact on families fragmented and enduring significant mental stress and anxiety. The effect of trauma or ongoing anxiety on mental health results in many partners and spouses battling depression as a result.
As the driving force behind the FFHH Foundation, Kelly has since worked tirelessly to ease the burden faced by others. Kelly is an accomplished speaker who, through her many presentations (over 200), has touched the lives of thousands of Australians, and has a strong desire to improve the outcomes for rural patients and their families. In the past three years alone, the Foundation has directly provided assistance to over 750 families faced with similar circumstances.
In Closing I would like to quote my FFHH quote."Life is not about waiting for the storms to pass it's about learning how to dance in the rain."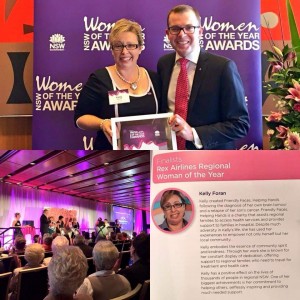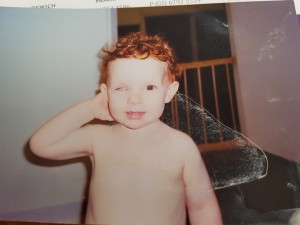 We Link rural communities to the major hospitals, Health facitities and resources within Cities.
We help assist country people to source information to make a trying, traumatic time easier.
We give the power of information to help in a difficult time, to get control of some of the situation.
We base this on experience.